I recently came across some interesting looking assortment bags of rocks for tumbling from Dan Hurd Prospecting, and decided to pull out the old tumbler and give them a go.
The rocks arrive as rough chunks, and are loaded into the tumbler with some coarse grit, and some ceramic media.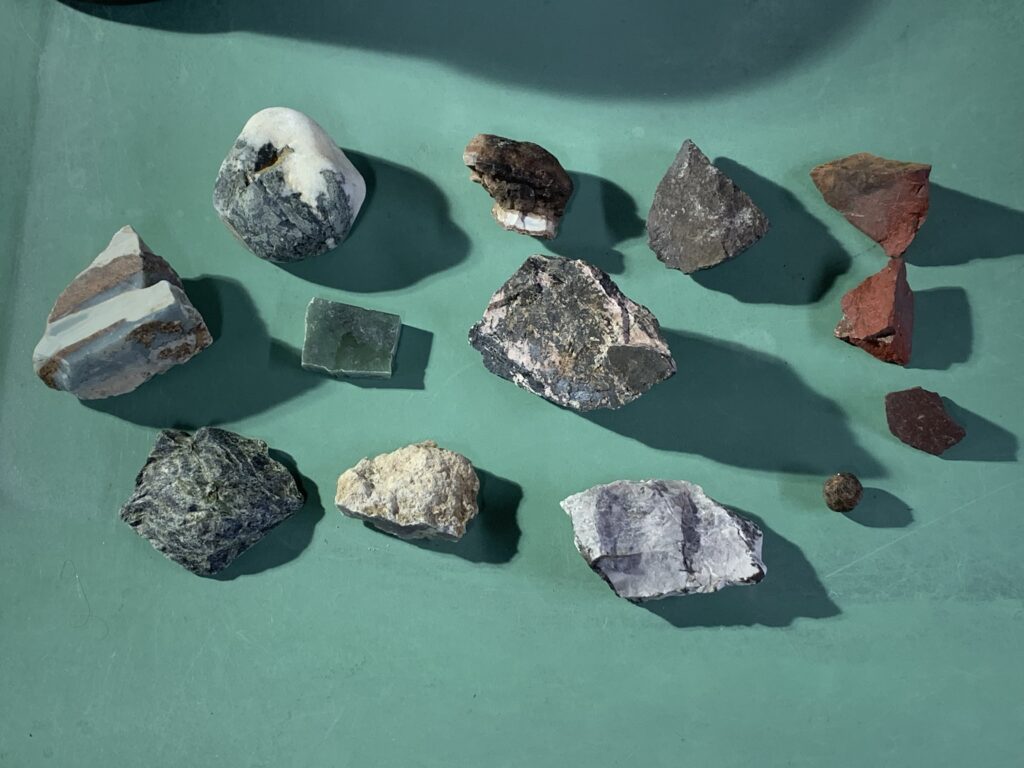 After the coarse and medium grits are completed they have the edges all rounded off, some of the stones have broken up into some smaller pieces, and they're shiny while wet, though when dry they still have a matte finish.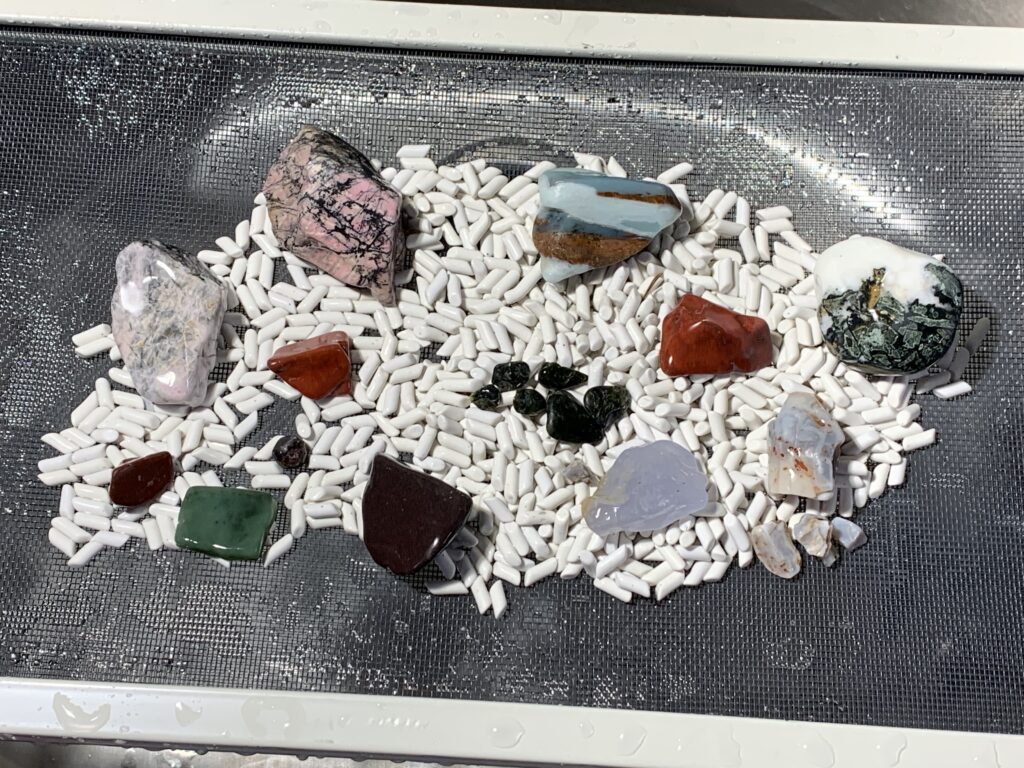 They go back in for more rounds of tumbling, now with the fine and polishing grits, and come out shiny and finished. Some of the pieces broke up a little more, but overall I'm pretty happy with the results.